100% Genuine Counterfeits: Securing Your Supply Chain at the Start | New & Notable | June 10, 2020
This week, we learn more about how iTRACE Technologies employs that symbology, and how their solutions stop counterfeit products at step one.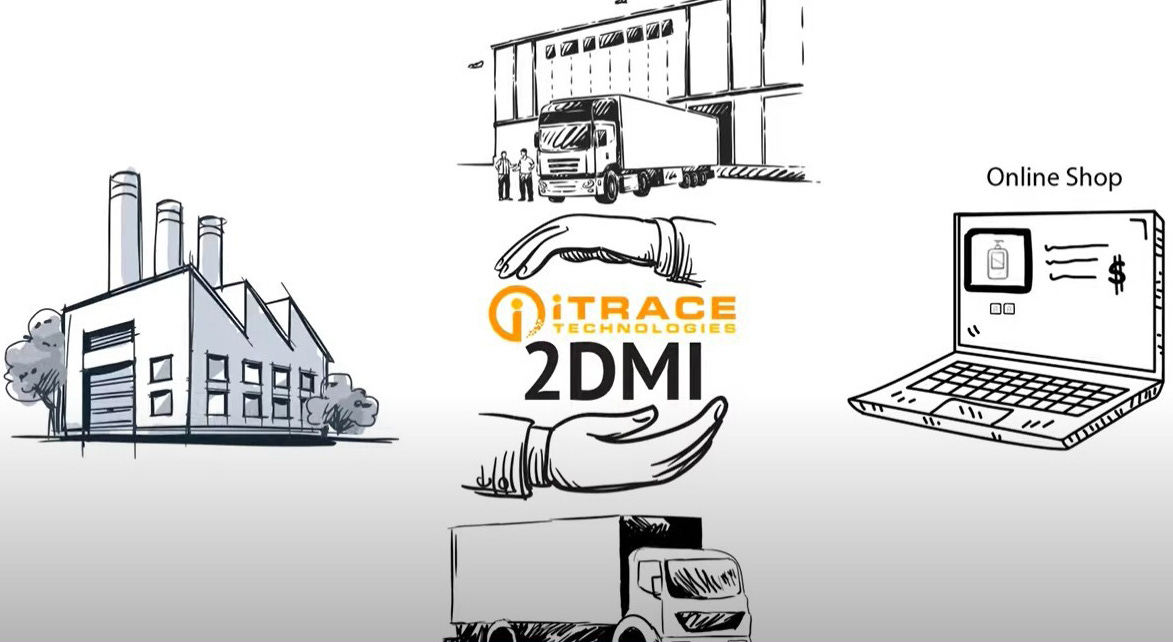 ---
From Global Automation and Identification Group, this is New & Notable for Wednesday, June 10th, 2020.
New & Notable is a weekly series covering the news, announcements, and product highlights of our solutions partners, as well as other companies with something new and interesting to share. Our focus is on vision, inspection, and automation solutions for the automotive, aerospace, electronics, medical, and consumer packaging industries.
To subscribe to New & Notable, visit GlobalAutoID.com. Follow us on Twitter at GlobalAutoID, and on LinkedIn by visiting GlobalAutoID.com/linkedin.
---
In last week's New & Notable, we provided an overview of iTRACE Technology's use of proprietary symbology in helping to secure your supply chain. To listen to or read that edition of New & Notable, in case you missed it, click here.
---
What are the most challenging product knock-offs to catch? Answer: the ones that are absolutely genuine -- except that you didn't order, acquire, or sell them.
Counterfeit products can begin at the point of manufacturing, where the manufacturer simply makes more of your product then you ordered and paid them for, packages them in the same packaging material that the products you ordered were packaged in, and are then sent to market outside of the supply chain you authorized.
iTRACE Technologies has solutions that curb these unauthorized products before they can even be created. With iTRACE's 2DMI Supply Chain Security integrated into your manufacturer's process, only the amount of products you authorize them to make can be done by their machines. Once that number is reached, the machines cannot make more until the manufacturer obtains additional digital licensing from you.
At the point of manufacturing, your product and the packaging for it is marked with codes using proprietary symbols from iTRACE. Using a reader application with software licensed by iTRACE, these codes can be checked at any point in the supply chain, from rolling off the conveyor belt at the manufacturer, through shipment and customs, to the retailer and even the consumer.
ITRACE's patented secure authentication solution enables their customers to protect their brands from all forms of counterfeiting, including fraud, theft, liability damages, diversion, substitution, tampering, overruns, replacement/repair fraud, and return fraud. The Blockchain integration allows you to create a permanent record of every transaction, connecting your product securely to the Blockchain, not just the packaging or label.
A growing list of companies have adopted iTRACE Technologies solutions to help fight the Grey Market and Diversion of their products as well as Production Overrun and Warranty Return Fraud. The inherent anti-counterfeiting, brand protection capabilities allows brand owners to protect their products from cradle to grave directly on the item, not just the packaging.
---
To learn more about iTRACE Technologies and everything covered today, visit GlobalAutoID.com/iTRACE.
---
This has been New & Notable for June 10th. Be sure to return next week for news and highlights from our solutions partners and other companies.
To subscribe to New & Notable, visit GlobalAutoID.com. Follow us on Twitter at GlobalAutoID, and on LinkedIn by visiting GlobalAutoID.com/linkedin.
New & Notable is produced and presented by James D Kirk for Global Automation & Identification Group. Thank you for your time and attention, be well, and have a successful week.