Nov 3, 2020 • 4M
Plantwatch from HTE/MRT
Global Automation & Identification Group's newest partner, MRT, a business unit of HTE, is an expert in solutions for tracking the manufacturing process. A fine example of their solutions portfolio is PlantWatch.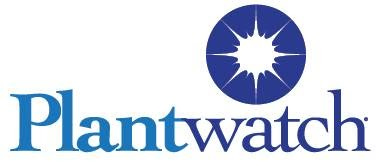 Plantwatch is an open platform combined with software applications that manage the day-to-day plant operations and the plant's integration to the extended enterprise and its supply chain. Based on a flexible object-modeling framework, Plantwatch is ideal for customers seeking the benefits of a tailored solution with the lowest cost and shortest implementation time. 1 day of training is all it takes.
Common applications are: traceability, labor/job tracking, cell control, machine control, data collection, error proofing, inventory control, process management, operator interface, and many more.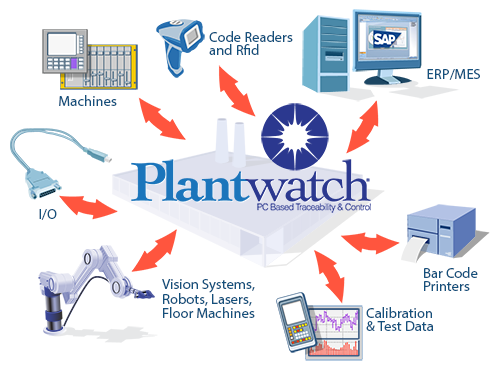 Plantwatch is designed to capture and communicate real-time manufacturing data from the shop floor to the people and systems that need it, when they need it. Information provided by Plantwatch helps our customers make better- informed decisions and reduces manufacturing costs and lead times. Plantwatch is designed to track all aspects of manufacturing production, providing defect tracking, traceability, error proofing and providing a complete and accurate product genealogy—so you can reduce work in progress, lower cost of errors, and lower cost of compliance with your customer requirements. The result is increased revenues, improved customer satisfaction, and reduced manufacturing costs.
Plantwatch can help you increase your manufacturing effectiveness and reduce costs, because it:
Reduces scrap costs

Reduces inventory through more precise management of product and materials in the production cycle

Helps improve production yield while lowering cost per unit of production thus expanding profit margin and revenues

Plantwatch helps you reduce your exposure to liability, in the following ways:
Defect tracking provides accurate identification of defect location, defect cause and defect impact on inventory produced

Allows you to stand behind product warranties while limiting your exposure to costly response to warranty terms and conditions invoked when the customer detects product defects

Provides information in real time to reduce manufacturing costs, limit liability to production errors, and increase product revenue
This is just a brief overview of the power of Plantwatch. In addition, MRT & HTE are experts in vision systems for inspection, measurement, and data acquisition. Along with our other partners, CCS, Gardasoft, Barcom, High Mark Systems, and iTRACE, GlobalAutoID has the resources and expertise to assist you.
Whether your requirements are for manufacturing, packaging, or logistics, Global Automation & Identification Group is ready to assist.
To find out more about our extensive portfolio of solutions, visit GlobalAutoID.com/contact
---
Follow GlobalAutoID on Twitter @GlobalAutoID, and on LinkedIn by visiting GlobalAutoID.com/LinkedIn.
This audiocast was produced and presented by James D Kirk for Global Automation & Identification Group. Thank you for your time and attention, be well, and have a successful week.
---
The audiocast background music is Funkorama by Kevin MacLeod.
Link: https://incompetech.filmmusic.io/song/3788-funkorama
License: http://creativecommons.org/licenses/by/4.0/