Jul 22, 2020 • 4M
Safety Services
Are the machines that you build, or use, safe?  Is your work environment safe? Have you had a formal certified risk assessment completed? 
---
From Global Automation and Identification Group, this is New & Notable for Wednesday, July 22, 2020. 
---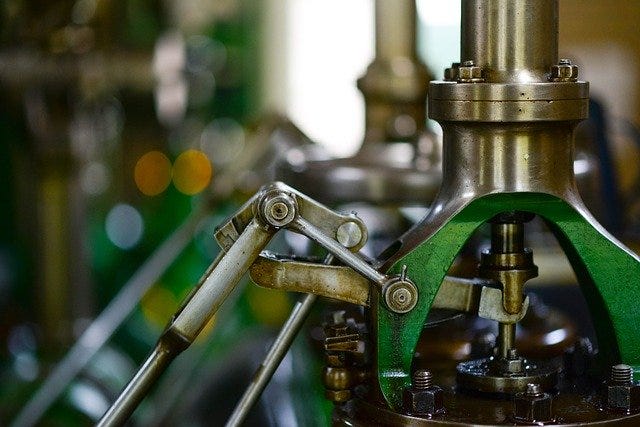 In the United States, there are over a dozen OSHA documents that address regulations for machine safety.  In the European Union, that number is more than twenty.  These regulations specify machine design issues, machine limits, proper use, and operator protection. 
If you are a machine builder or the user of those machines, it is your moral and legal responsibility to ensure that those machines are safe, when used as expected and directed.  The only way to determine the safety of the machines that you design and build, or use, is by engaging a certified service to conduct risk assessment and make recommendations for addressing, and correcting if necessary, any functions, designs, or instructions for use, of the equipment. Risk reduction may take the form of machine redesign, addition of supplemental protective devices, or specific/additional user instruction. 
Global Automation and Identification Group works with several global companies that are trained, qualified, and certified to perform risk assessment and make recommendations for corrective action, if required. The safety services they provide are all compliant with current safety directives and regulations. 
In addition to Safety Services and Risk Assessments, the organizations with whom we are associated are equipped to provide state of the art safety systems and solutions. 
These solutions include: 
Light curtains 

Area scanners and alarms 

Safety switches 

Wide variety of sensors 

Automatic disconnects 
To learn more about safety services for your production line, please visit GlobalAutoID.com/safety to receive more information and future updates on the topic. 
---
New & Notable is a weekly series covering the news, announcements, and product highlights of our solutions partners, as well as topics of interest for the customers and potential customers of our solutions partners. Our focus is on vision, inspection, and automation solutions for the automotive, aerospace, electronics, medical, and consumer packaging industries.      
To subscribe to New & Notable, visit GlobalAutoID.com.  Follow us on Twitter at GlobalAutoID, and on LinkedIn by visiting GlobalAutoID.com/LinkedIn.          
New & Notable is produced and presented by James D Kirk for Global Automation & Identification Group.  Thank you for your time and attention, be well, and have a successful week.     
---
New & Notable's theme and background music is Funkorama by Kevin MacLeod.
Link: https://incompetech.filmmusic.io/song/3788-funkorama
License: http://creativecommons.org/licenses/by/4.0/ 
Image by Rudy and Peter Skitterians from Pixabay