This week, we are highlighting the solutions of our solutions partner, Barcom, followed by some brief notes from other companies.
---
From Global Automation and Identification Group, this is New & Notable for Tuesday, May 12th, 2020.
New & Notable is a weekly series covering the news, announcements, and product highlights of our solutions partners, as well as other companies with something new and interesting to share. Our focus is on vision, inspection, and automation solutions for the automotive, aerospace, electronics, medical, and consumer packaging industries.
To subscribe to New & Notable, visit GlobalAutoID.com. Follow us on Twitter at GlobalAutoID, and on LinkedIn by visiting GlobalAutoID.com/linkedin.
---
With Barcom, streamline business processes and increase productivity with data collection automation and business mobility solutions that improve operating efficiency in your warehouse, out in the field or on the factory floor. They have completed over 15,000 installs and have over 25 years of experience in data collection automation and warehousing, so they have seen it all. They know what works, and what won't – so you don't have to.
---

Inventory Tracking Solutions
Improve worker productivity and get a handle on costs with an automated solution to track and manage your inventory.
With an automated inventory management solution, accuracy improves, employee productivity increases, and your operations become much more efficient. Incorporating bar codes into your process can yield greater visibility, better identification and accuracy, and increased worker productivity.
When implementing Barcom's transACTION software with your hardware devices, you can easily generate inventory reports and create bar coded shipping and compliance labels in seconds. Barcom makes it easy with the ability to customize the modules you need most, including a mobile screen builder for mobile devices.
---
Asset Tracking Solutions
Maintain accurate inventory and information on your assets.
As your business grows, the more assets you will acquire. Although it may be easy to track your assets at the start, maintaining information about your assets (including maintenance records) become more difficult to do manually. For those with more than one location, it can be even more difficult to maintain an accurate count and record of assets. When you automate the process, it becomes a much easier job.
Tracking assets throughout the supply chain improves operating efficiencies and saves hours and hours of time. When assets are properly tracked, forecasting and managing stock levels become much easier. It also improves response time to customers when you can accurately locate inventory.
Using today's technology, it's easier than ever to access information and make informed decisions to improved asset allocation and management. Based on your work environment, there are many ways to access and perform asset management functions, including vehicle-mount computers, voice-enabled devices, handheld and hands-free bar code scanners, and mobile computers.
---
Track & Trace Solutions
Maintain better control of sensitive materials.
Maintaining quality control with real-time information right down to lot level and item level detail allows for better overall management and quality of inventory assets, not to mention protection of your brand, your suppliers and customers.
Track & Trace controls in place offer:
Improved quality operations

Better tracking of items to control release of expired products

Improvements to prevent counterfeit materials and the

More robust security measures
Do not risk non-compliance; Track & Trace Solutions provide:
Real-time visibility to inventory, components and raw materials

Traceability throughout the supply chain

Reporting tools for better management and collaboration

Better control and confidence when issues arise

Efficient containment and clarification of at-risk product
---

Shop Floor Control Solutions
It's time to take control.
Proper shop floor control means effective integration of the daily production schedule, master production schedule and materials requirements planning, giving workers easy access to real-time information.
If you're looking to maintain or increase your competitive advantage, your shop floor operations must take top priority. Proper tracking and feedback of shop floor activity are key, and require access to information about workflows and schedules so you can make the right decisions for each work center.
Combining Barcom's transACTION software with the use of mobile computers, workers and management can more easily identify areas that need attention including employees, processes and machinery. Benefits of shop floor control include being able to:
Execute and release work orders based on priority

Achieve greater visibility to real-time status of work-in-progress and finished goods

Have a solid understanding of material usage and availability

Improve inventory planning

Effectively employ changes that will provide reliable revision of BOM (bill of materials) and processes for the production team.

Automate control of equipment and data to reduce data entry errors and increase worker productivity.
---
Workflow Management Solutions
Improve workflow performance with automation.
From shipping and receiving to material handling and order fulfillment, connecting your workers to the process can achieve overall success in the warehouse or distribution center.
Worker productivity is directly related to how your workflow process is carried out. With paper-based, manual processes, personnel are constantly moving from one location to another which can be prohibitive in terms of productivity. Manual processes are also subject to human error – whether it's translating hard-to-read handwriting mistakes or a simple data entry error, you are risking time, money and customer satisfaction.
Barcom offers a number of technology solutions to tighten up your workflow processes, control labor costs and increase profitability.
---
To learn more about Barcom, visit GlobalAutoID.com/Barcom. Now, some quick notes from other automation, inspection, and vision systems companies.
Flexible communication from the field to the cloud: check out Leuze's network and connection technology. Link
Don't let its small size fool you - the CR1100 from Code Corporation is a powerhouse of scanning ability. Its compact size means it fits just about anywhere, and its versatility means it's perfect for any scanning function. Link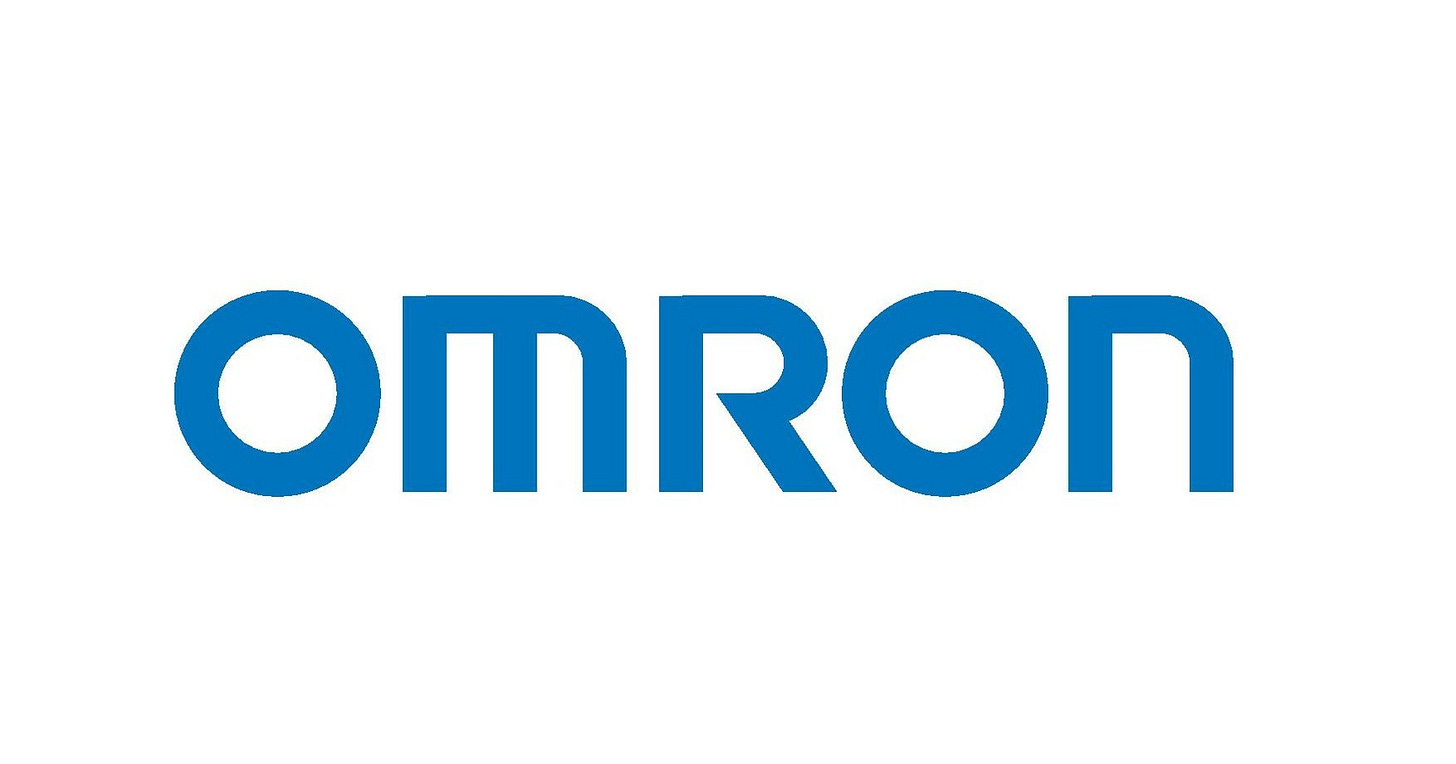 Get immersed in Omron's powerful Sysmac Studio. They are offering a five-day online course led by their expert instructors to help you gain familiarity with Sysmac programming and built-in simulation. Link
---
This has been New & Notable for May 12th. Be sure to return next week for news and highlights from our solutions partners and other companies.
To subscribe to New & Notable, visit GlobalAutoID.com. Follow us on Twitter at GlobalAutoID, and on LinkedIn by visiting GlobalAutoID.com/linkedin.
New & Notable is produced and presented by James D Kirk for Global Automation & Identification Group. Thank you for your time and attention, be well, and have a successful week.